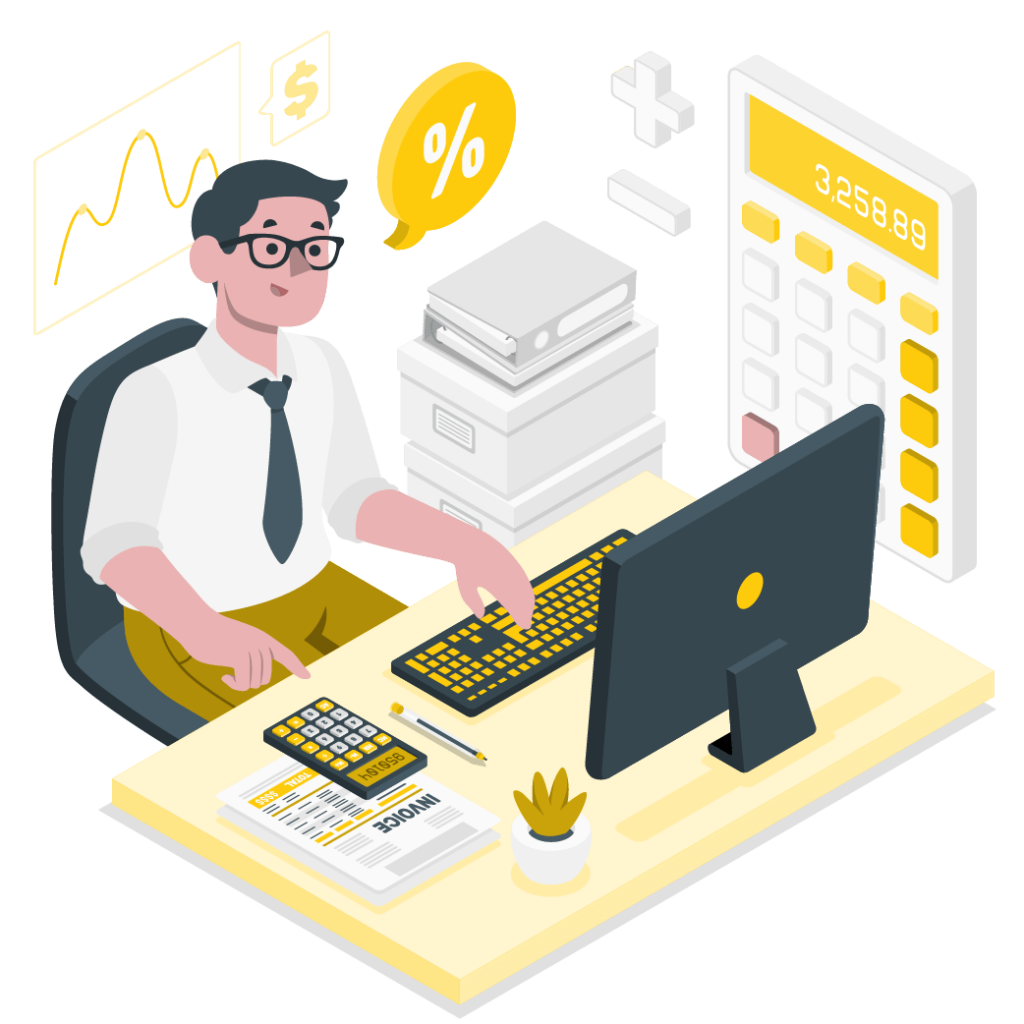 Miami Bookkeeping Solutions: 7 Essential Business Tips
As a business owner in Miami, you hopefully understand the importance of good bookkeeping practices. As much as you want to keep your finances front and center, you may often find yourself being pulled in many directions. 
It's not always that easy to stay on top of your figures. You need a Miami bookkeeping solution that works for you. Here are seven tips to ensure that your bookkeeping is on the right track.
1. Separate Business And Personal Finances
Start by keeping your personal finances separate from your business. Maintaining a clear distinction between your business and personal incomes and expenses is really important. It will make it easier for you to understand your business' performance as well as calculate important things like sales tax. We suggest opening dedicated bank accounts and credit cards for your business.
Whether you're doing your own bookkeeping in Miami or are outsourcing it, this will minimize errors, misallocations and save you money.
No matter the type of business you run in Miami, choosing the right bookkeeping solutions will make your life easier. From professional services to contractors, every business can benefit by using technology smartly.
You can use accounting software, like QuickBooks, and handy bookkeeping apps to capture receipts and bills on the go, automate invoicing, reminders and reconciliations, and see what's happening in real-time with your finances. You can also pull instant reports, such as your cash flow statement, profit and loss and balance sheet.
At E. Gomez CPA LLC we use this accounting technology to provide you with a bookkeeping solution in Miami that's modern, convenient and that saves you a ton of time.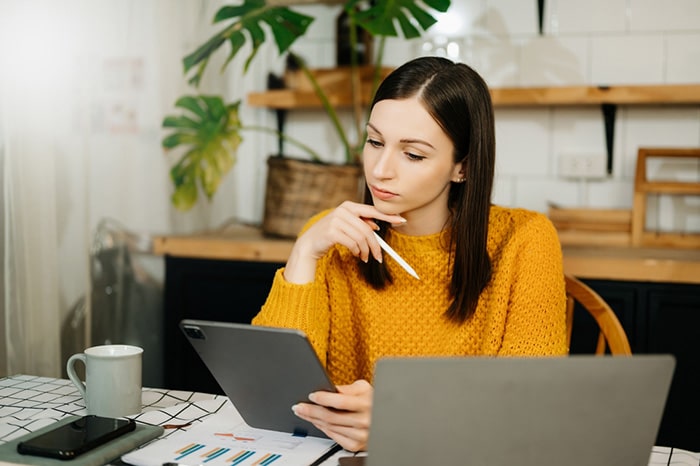 3. Maintain An Expense Tracking System
Good bookkeeping is based on the accurate recording and organization of your business transactions. A large part of any business' monthly transactions are the expenses. 
Develop a consistent system that you use to track and categorize those costs. The easiest way to do this is by using a bookkeeping solution like accounting software or apps. These allow you  to capture expenses as they occur and store them digitally, giving you better accuracy and reducing the risk of overlooking deductible items.
4. Stay On Top Of Invoicing And Receivables
On the other side of the scale is your income. As your business grows it can become tricky to stay on top of invoicing clients on time and following up late payments. Contractors often struggle with this as they move around from job site to potential clients throughout the day, becoming distracted by a number of other issues. 
Timely and accurate invoicing is crucial for maintaining healthy cash flow. Again, a modern bookkeeping solution can help your Miami business manage this well. You can manage quotations and invoicing on most devices, automate followup reminders and monitor your receivables on the go.
A tried and tested recipe for growth is business planning. Start by creating a budget that aligns with your business goals and financial projections. 
Make sure your budget is realistic so that you don't become overwhelmed or disillusioned when objectives aren't met each month.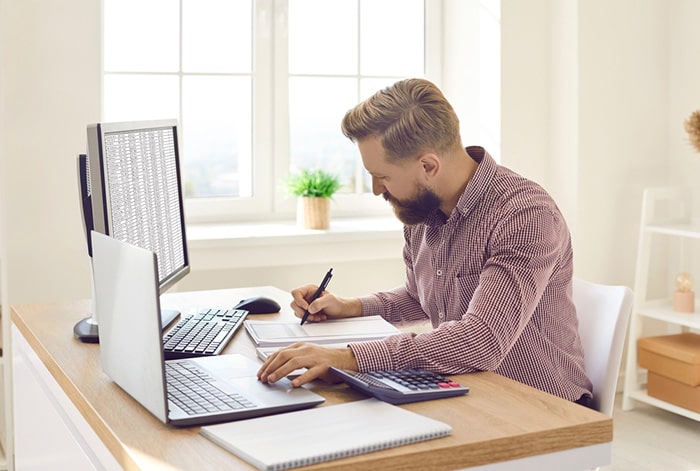 6. Regular Financial Reviews And Analysis
Once you have a budget, set a time in your calendar to review your actual income and expenses against it. It's a good idea to do this monthly. Analyze any variances and adjust your financial strategies accordingly.
This is a good time to analyze key financial ratios, such as gross profit margin and look for any insights into opportunities or potential problems in your business. These reviews enable you to identify areas for improvement, make informed decisions, and plan for future growth.
At EGomezCPA we offer advisory services with our Miami bookkeeping solutions which will help you understand what's happening in your business and make good decisions going forward.
7. Keep Up With Tax Obligations
Tax is the part of running a business that no-one likes but it has to be done – and done well!  You should do your best to adhere to your business' tax obligations and stay up-to-date with relevant tax laws. In Miami the general sales tax rate is 6% but this can change depending on your business. Make sure you know what rate to charge, and that you're adhering to regulations. Your business also has clear income tax obligations to meet.
Before it gets too complicated and overwhelming, consider using a local Miami bookkeeping solution. At EGomezCPA we will handle all of your monthly bookkeeping, accounting and tax requirements. And we can help you understand your business figures with expert advisory services. Contact us for more information about our services.
What are bookkeeping solutions?
Bookkeeping solutions refer to services and strategies designed to help businesses effectively manage their financial records and transactions. These solutions often involve the use of accounting software, systematic record-keeping, financial analysis, reconciliation, and compliance with tax regulations.
Miami bookkeeping solutions aim to help local business owners maintain accurate financial records, track income and expenses, monitor cash flow, and provide valuable insights into a business's financial health. 
Who can assist with Miami bookkeeping solutions?
EGomez CPA LLC is a certified public accountant based in Miami, Florida that offers bookkeeping solutions to businesses in Miami and across the United States.
How much is bookkeeping in USA?
The cost of bookkeeping services in the USA can vary depending on factors such as the complexity of the business's financial transactions, the volume of transactions, the size of the business, and the location.
EGomez CPA LLC offers bookkeeping in Miami and nationally with packages to suit the unique needs of your business. These professional services start from as little as $500 per month.
Is it worth paying a bookkeeper?
Yes, bookkeeping solutions are beneficial as they possess the expertise and specialized knowledge required to manage financial records accurately and efficiently. By entrusting the bookkeeping tasks to a professional, you free up valuable time that can be redirected towards focusing on core business activities.
Is there a Miami bookkeeping solution for construction companies?
Yes, E. Gomez CPA LLC provides bookkeeping services for construction companies, specifically tailored for the industry.