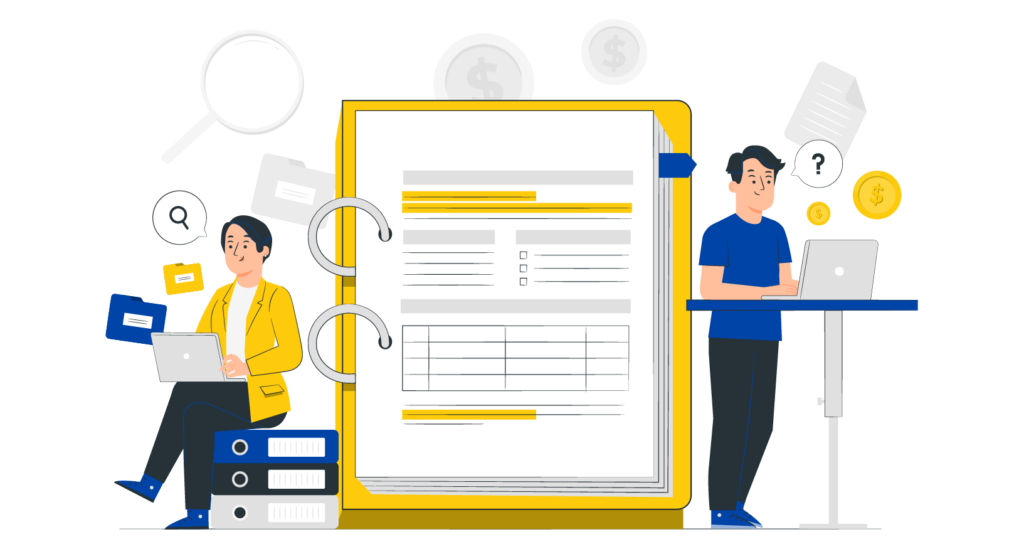 If you're considering outsourcing your accounting and bookkeeping services – that's a smart move! But with so many options out there, it can be tough to know where to start and how to choose the right one for your unique business.
Which Types of Business Need an Accountant
Most businesses need an accountant, regardless of size. Even if you're a sole proprietor running a construction business in Miami, you can benefit from an accounting and bookkeeping service that handles all of your daily bookkeeping, files your taxes, handles your bill pay and collections and is available for financial advice. 
Large corporations typically won't use outsourced accounting services because they have an internal department. They may rely on external accounting and bookkeeping services for audits and specialized needs.
How do I Evaluate Accounting and Bookkeeping Services?
When choosing accounting and bookkeeping services for your business, it's important to evaluate them carefully to ensure they're the right fit. Here are some factors to consider:
Credentials:

Ensure that the accountant is certified for the services you're looking for. You may prefer to work with a

Certified Public Accountant (CPA)

who can offer you a wider range of services, like accounting, bookkeeping, tax and advice.




Experience:

Check to see what experience they have working with clients in your industry. If you're a contractor in Miami, for example, choose a CPA who understands

construction accounting

well and can help you the best.




Services offered:

Make sure that they offer specific accounting and bookkeeping services that you might need. In the future, you may need specialized services like

financial statement preparation

for surety bonding, for example, or

tax planning advice

.




Communication and responsiveness: You'll want to work with an accountant who is responsive and communicates well with you, so you can stay up to date on your financial situation.


Technology:

Make sure to choose accounting and bookkeeping services that are tech savvy. Your accountant should be able to advise you on the best cloud platforms and apps to run the finance side of your business well.



Where can you Find a Good Accountant?
There are several places to find good accounting and bookkeeping services for your business in Miami. You best options are:
Referrals: Ask people who own a business similar to yours whether they know of anyone.


Online searches: You can use Google Maps to search for 'accounting and bookkeeping services near me,' or ask any online search engine.


Directories:

Look for online directories of accountants, such as the AICPA's directory or the National Association of Enrolled Agents (NAEA) directory.
What do you Need to Give your Accountant?
To do their job well, your new accountant is going to need a few things from you:
Business documents, such as your business plan, articles of incorporation, business licenses or permits, and contracts with suppliers.

Access to your accounting software and possibly to your bank account too (at least to retrieve statements)

All of your financial records, such as receipts and invoices.

Payroll records.

Any previously compiled financial statements, including your balance sheet, income statement, and cash flow statement.

Tax documents, such as previous returns, your EIN, 1099s or W-2s, and information on any deductions or credits you plan to claim.
How Outsourced Accounting Services help Save Tax
Outsourced accounting services can help you save on tax by ensuring that your financial records are up to date and accurate. That means your tax calculations will be accurate. Experienced tax preparers will avoid errors when completing and filing your return.
The best outsourced accounting services will go beyond just filing a return. They can ensure that your business takes advantage of tax planning strategies and deductions that you may not have been aware of otherwise.
Do I Need an Accountant for a very Small Business?
If you have a very simple business structure and minimal financial transactions, you may be able to handle your accounting and bookkeeping needs on your own initially. But it's not always the best idea.
Accounting and bookkeeping services can benefit even the smallest of operators with better financial management, tax planning and the ability for you to focus on growth. As your business grows and becomes more complex, it becomes even more necessary to rely on outsourced accounting services to ensure compliance with tax laws and regulations.
Do I need an Accountant if I use QuickBooks?
Although QuickBooks is a fantastic platform to use it will not be able to guide you on accounting principals and complex tax regulations. It's simply a tool to manage your financial records.  Modern accounting and bookkeeping services will use cloud accounting software to ensure that your books are accurate and compliant.
The Best Accounting and Bookkeeping Services in Miami
Choosing the right services for your business is an important decision that can have a big impact on your financial health. By evaluating your needs and potential accountants carefully, you can find the perfect partner.

E Gomez CPA provides accounting and bookkeeping services in Miami. If you're a local business owner in the area, reach out to us and discuss your needs with us today.